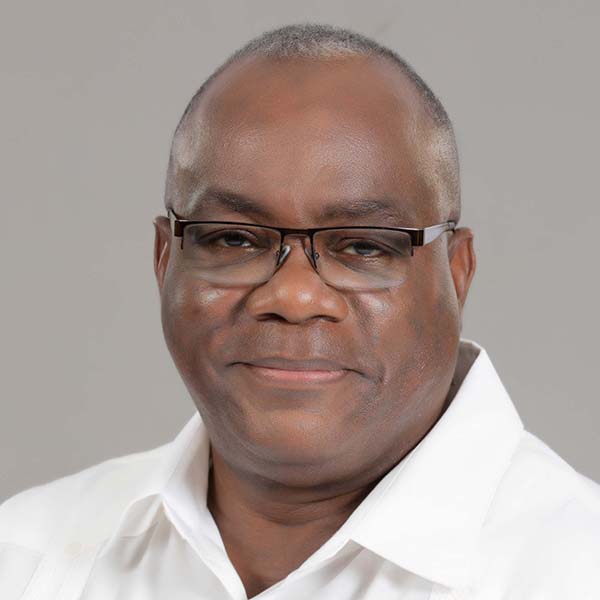 Wayne Robinson
Wherever they go, true builders take their skills with them. They are ready to build, and teach and inspire others to build. Our builders create and sustain strong and enduring structures that won't disappear with the tide of time. Every now and then, they may look back with pride and see the true legacy of their efforts, spread far and wide, even as they move forward with certain stride, towards the building of the next structure, with the next cadre of builders.
Wayne Robinson, outstanding educator and stalwart in school leadership and administration, was, as President of the Jamaica Independent Schools Association (JISA), appointed in March 2001 to serve as a member of the Board of Directors of the Overseas Examinations Commission (OEC). He first served on the Operations Committee, and was later reassigned to the Finance and Human Resource Committee, under the Chairmanship of Prof. Leslie Robinson.
Young, bright and energised, Wayne Robinson applied his trademark diligence, dedication and indefatigable spirit, underpinned by his brilliant multi-disciplinary expertise and experience, to serve the OEC for over fifteen (15) years, 2001-2015, as Chairman of the Finance and Human Resource Committee and member of the Audit Committee.  His outstanding leadership and service contributed significantly to the strategic transformation and enrichment of the OEC, particularly in the areas of effective corporate governance, financial and human resource management.
The OEC celebrates Wayne Robinson's distinctive brand of visionary and transformative leadership, selfless dedication to service, generosity of spirit and pioneering energy. We honour him as a Legacy Builder, whose life, work and impact will continue into perpetuity, to inspire, empower and sustain the stature of the OEC as a Caribbean Centre of Excellence, and world-class exemplar
Our legacy must not be a shrine we build to memorialize our talents and achievements; for as leaders, our true legacy will be measured by how people  and organization fare well after we are gone.