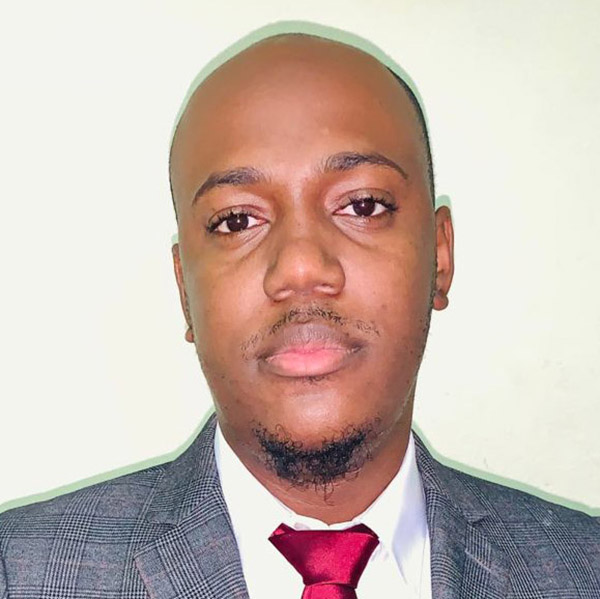 Rohan Walsh
Rohan D. B Walsh is a business educator with a passion for male pedagogy as an author of several published articles exploring the impact of Jamaica's education system on young men. A practitioner in the education sector for over five (5) years, students under Mr. Walsh's tutelage have received numerous regional and local passes with distinction at the CSEC and CAPE levels.
Rohan is an active leader in several national, civic and community-based organizations. Over the decade, he has been involved with social advancement initiatives through the Gordon Town Community Council and directs the work of the Gordon Town Sports Complex. He currently serves as President of Young Jamaica the official youth arm of the Jamaica Labour Party (JLP). Mr. Walsh also sits on the selection committee of the Prime Ministers' Youth Award for Excellence. Rohan is a Governor on the Board of the Overseas Examinations Council (OEC) and in recent years has extended his passion for national development with service to multiple boards, namely; Jamaica 4H Clubs, South Camp Juvenile Correctional Facility, Dallas Primary School and his alma mater, Louise Bennett- Coverley All Age School.
A proud Jamaica College old boy and former deputy head boy, Rohan continues to maintain a close relationship with his high school. Focusing his tertiary studies on Business and Computing Sciences in Education, he successfully attained an undergraduate degree from The University of Technology in 2013. A firm believer in continued education, he has participated in training webinars and courses from the notable Harvard University and other world-class institutions. Rohan is an avid sports fan and traveler of five continents.