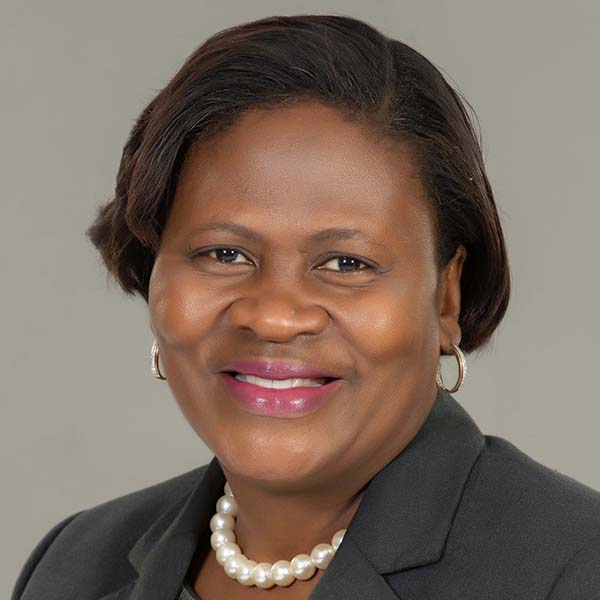 Prim Lewis
Commissioner Prim Lewis, JP is a thirty-year educator who has served the Jamaican education system at the primary, secondary, and post-secondary levels, impacting the lives of students, colleagues, and parents positively.
The 2016-17 LASCO Principal of the Year First Runner-Up is the current principal of the Prestigious Diocese of Jamaica and the Cayman Islands – deCarteret College, which was recently named by the Patterson Commission of Education as the Number one school in Mandeville.
Mrs. Lewis, a graduate of the Tacky Secondary School (now Tacky High) in Gayle, St. Mary, earned her teaching credentials (A Diploma) at The Mico, a Bachelor's and Master of Science Degree from the Nova South Eastern University, and is currently a Doctoral student with said university.  She believes in continuing education and encourages all around her to be life-long learners.
A member of St. Mark's Anglican Church, Southfield Cure, Mrs. Lewis is a member of the Women's Auxiliary. She also serves as Chairman of the Great Start Preparatory School in Junction, St. Elizabeth, Chairperson of QEC 44 in Ministry of Education Region 5, and is a founding member of the Women-In-Law foundation which serves women's interests.
Mrs. Lewis has been named by National Council on Educational Leadership as a transformational leader having transformed the Schoolfield Primary and Infant between 2014 and 2016 and leading the transition process for Aberdeen High School from 2016 to 2018. Her mantra is, 'wherever I go, I must make a difference.'