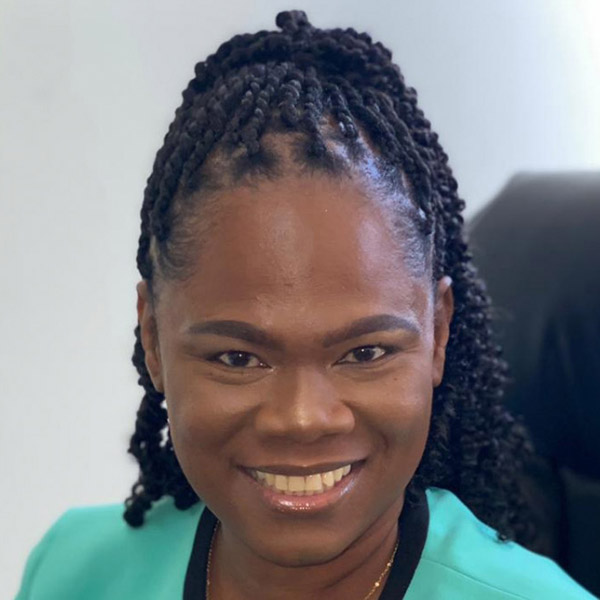 Dr. Donna Powell Wilson
Dr Donna Powell Wilson, the consummate professional, has special interest in Mathematics Education, Curriculum and Instruction, and Educational Leadership and Technology.
Her professional qualification spans:
Doctor of Philosophy in Curriculum and Instruction, Northern Caribbean University
Master of Science in Educational Technology, University of British Columbia, Canada
Master of Science in Educational Leadership, Central Connecticut University, USA
Bachelor of Science in Education, the University of the West Indies, Mona
Diploma in Teacher Education, Passley Gardens Teachers' College, now College of Agriculture, Science and Education
Dynamic leader par excellence, Dr Powell Wilson has been Executive Director of the Council of Community Colleges of Jamaica (CCCJ) since 2014 January 02. Under her leadership, Staff of the Year and Student of the Year Awards were implemented in the colleges and CCCJ's first Online Learning Project was piloted. This erudite educator has vast experience at the secondary and tertiary levels of the educational system in Jamaica and in 2017 was awarded the Prime Minister's Medal of Appreciation for over 25 years of service to education. On 2020 November 04, she was presented with the Northern Caribbean University, College of Education and Leadership Outstanding Alumni Award, for contribution to education and leadership at the local and national levels.
Fully committed to volunteerism, Dr Powell Wilson is:
valuable Board Member of Tarrant Primary School, her alma mater
member of the Curriculum Committee of the Nursing Council of Jamaica
founding member/Chief Quiz Master of the Western Kingston Grade Nine Mathematics Competition which gives students an opportunity to showcase their mathematics skills and increase their penchant for the subject
co-founder of EdTech Jamaica where she developed training resources for the integration of tablets in Jamaican schools in 2012-2013
Executive member of the World Federation of Colleges and Polytechnics
actively involved at her place of worship, Elim Open Bible Church, where she previously fulfilled the role of Sunday School Teacher and currently serves as Church Secretary and President of the Women's Group
a Justice of the Peace for the parish of St Catherine